Agreeable Agony is a company run by a collection of crafters/artisans and kinksters from the east coast US who build beautiful handmade floggers, dragon tails, slappers, pitcher candles, claws, pretty colored bondage rope, and other unique kinky toys, and have a passion for sex education!
---
---
Art Official Tattoo
Tattoo and Piercing Shop in Rock Springs
---
Bear Things
Leather cuffs, collars, paddles, floggers, etc. Low temp wax play candles. Custom knives.
---
The Most Trusted Name In Hooks and Rings Since 2007
---
---
Curated Luxury BDSM Collections
---
Compassrose Creations
Handcrafted Exotic Hardwood Spanking Paddles, Humblers, Genitorture Devices, Bondage and Sensation toys. All are handmade by myself and my Sir and all are made using Beautiful Exotic Hardwoods from all around the world.
---
---
Firebird Leather
Handmade Leather BDSM toys, leather harnesses, restraints, pony play gear, headdresses, custom items
---
Handcrafted Leather Bondage Gear
---
Howling Moon Leather
Custom made floggers, dragontails, cuffs, collars, paddles, & tawses. Also will be selling violet wands & accessories
---
Industrial DisEase Toys
Sensation/electrical/impact toys; the triple play modular heads are made from; chain, ball-chain, manila rope, wire-rope, cable tie, electrical rope and window spline; our handles are wrapped with rubber or leather. We also make chain and ball-chain mini floggers, cbt/nipple weights; as well as steampunk clothing, walkingsticks/canes and parasols. leather harnesses, sap gloves, SP light sabers and leather tool rolls.
---
KJ Canes
BDSM Canes of a variety of materials including some that light up & glow in the dark, Paddles, Floggers & other hitty things, Low-Temp Candles, Fetish Jewelry, etc.
---
In April 1989 David Carranza and Tony DaCosta saw the need in San Jose for a leather store that had quality leather clothing at reasonable prices. They started by making vests in their garage. After a couple of months they were able move to a location above a bar named "The Heat" on Julian St. in San Jose. People laughed when they first saw the store. It was a little store, in one small room, one display case with various C&B toys, wristbands, and wallets. There was also one vest and one harness hanging on the wall.
---
Small team dedicated to creating quality adult toys designed with a passion for detail, craftsmanship, and safety. Lust Arts' handmade adult toy themes will range from fantasy and sci-fi to horror and literature, helping you safely explore every realm of your imagination.
---
Midnight Blue's is your online source for Bondage Gear and kinky rubber for men and women.
---
Orchid and Serpent Stores
We sell a variety of BDSM toys including unique, hand crafted electroplay gear, male chastity & cbt gear, handmade leather hats, accessories made of seat belts, handmade tail butt plugs, glass dildos, gags, gas masks, floggers, paddles, crops, and collars & cuffs (steel, vegan, and leather). Our custom made items may be found at www.Orchid AndSerpentStores.com and our vast array of BDSM and Sex Toys may be found at www.OSbdsm.com.
---
PD Kilts
Men and Women modern kilts
---
Pocket Snakes
Handcrafted Whips and other Handbraided Leather Goods
---
Raven's Razors
Vintage Straight Razors and Sumptuous Shaving Soaps
---
Sensual Paddles
Sensual padles that don't normally leave bruises, oil soaked canes
---
Steel Bones
Lots and Lots of corsets. So many corsets.
---
We design and create fine fetish furniture and accessories. While we utilize many different materials we truly love the beauty, warmth and vitality of wood. Combining exceptional aesthetics and innovative designs to create objects that enhance the enjoyment of your play and relationships.
---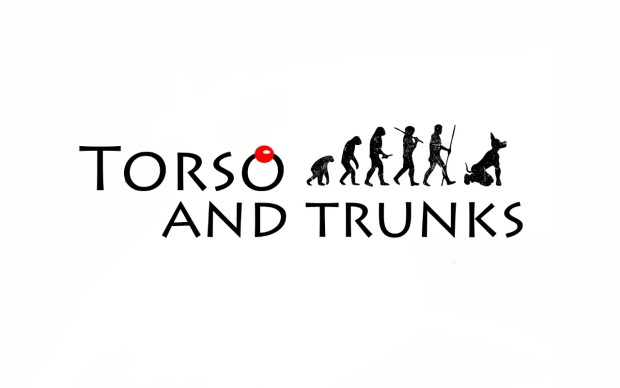 Torso and Trunks
Fetish themed clothing and accessories, vegan leather products/paddles/whips/cuffs a few novelty items mostly kink/fetish themed
---
I didn't reinvent the wheel, just the flogger! We are so Unique we have a Patent on our gear! We have modernized the experience through science of handles and art of Leather. We love what we do, I expect you will as well.
---
Valkyrie Design LLC (Poly's Pleasures)
We are a small business who design, manufacture and sell T-shirts, a woman's wear line as well as unique, lightweight and colorful chainmail and artisan jewelry, clothing, costuming, body chains and accessories.